A Word About Giclée Prints
Giclée is French for "squirt." It is pronounced gee clay´(with a soft 'g'). The giclée printing process is done by capturing the image with a high resolution digital scan. After the scan, the image is color corrected so that the closest possible match to the original is obtained. That image is then squirted by the printer onto 100% rag watercolor paper with microscopic dots of archival inks. Giclée prints provide high quality art graphics with rich, vibrant colors. The process produces color accuracy to such an extent that the reproductions are often indistinguishable from the original.
My giclée prints are limited editions, signed, and numbered. I choose to use the giclée printing process because I have found that giclées are the best fine art prints around today.
For more information, or to purchase a print, contact me at sweekswatercolors@msn.com.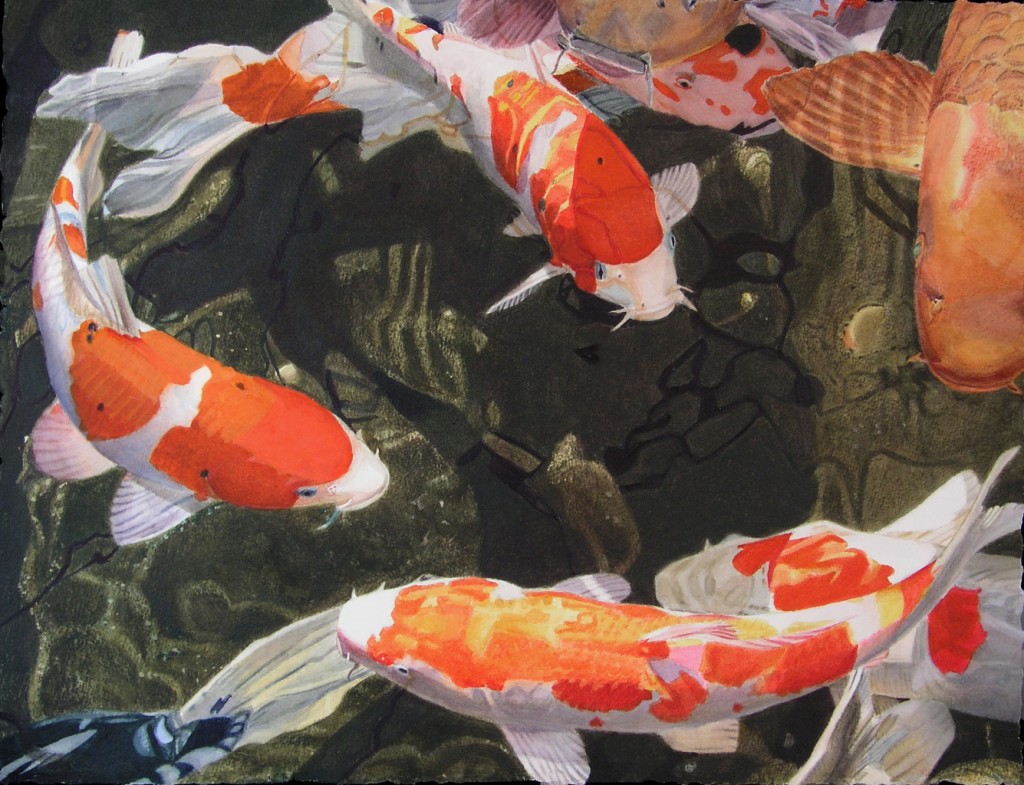 I saw these koi at the Japanese Tea Garden at Balboa Park in San Diego….